Established as a family-run business in 1956, Valentine Ladders is one of Ireland's leading suppliers of ladders, step ladders, attic ladders, platforms, access towers, and accessories, with free delivery on all online orders. We offer the most comprehensive range of ladders, towers, and stair accessories in Ireland, with a team of expert professionals to help you with any queries relating to our products.
As an independent company, we pride ourselves on offering unparalleled levels of customer service, offering personalised and honest advice on all of our products. The highly-trained and professional team at Valentine Ladders is committed to building great working relationships with customers and suppliers alike.
To browse our range of products, why not visit us in-store or shop online today? If you can't find a particular product you're looking for, get in touch, and a member of our team would be happy to help.
Offering an Extensive Range of Dublin Ladders & Towers
Offering an Extensive Range of Dublin Ladders & Towers
Youngman Ladders

Werner Ladders

Tubesca Ladders

Little Giant Ladders

Portable Ladders

Fold-Up Ladders

Zarges Ladders

Step Ladders

Work Platforms

Attic Ladders

Pull Down Attic Stairs

Attic Steps

Telescopic Ladders

And More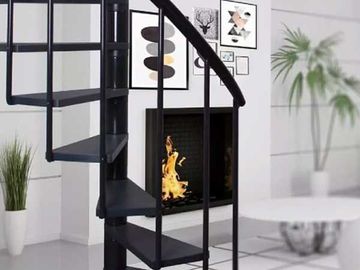 Ladders Your Questions Answered
Ladders are an omnipresent feature of our surroundings, appearing in many places. Whether towering on skyscraper roofs or finding a humble spot in your garage, ladders are just about everywhere, and yet we still get plenty of questions on this necessary tool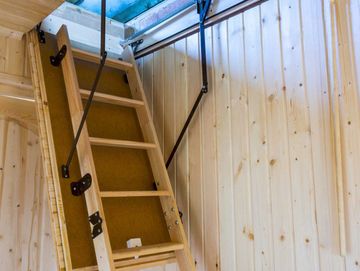 The Different Types of Loft Ladders and How To Choose The Right One For You
When it comes to living spaces, lofts are frequently overlooked within homes. The vast potential of this abundant space often needs to be explored instead of being relegated to a mere collector of dust. A loft ladder can go a long way in integrating the loft into the home.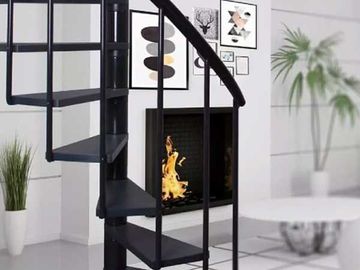 Buying an Attic Ladder – The First Step
At first glance, there seems to be a massive amount of attic ladder types available; making selecting the right one difficult. Unlike other ladder types, attic ladders require precise measurements, adequate strength, and compatibility with your attic's entrance.
Where can I buy a ladder near me?

Valentine Ladders provides Dublin ladders to buy online or in-store, with free delivery across Ireland and click-and-collect options from our store available.

What is the 4 to 1 rule in ladders?

The 4 to 1 rule is a safety precaution when using ladders. The base of the ladder should be set 1 foot out from the wall for every 4 feet in length for safety.

How much do your ladders cost?

The price of our ladders vary depending on brand and size. Browse our online store today to see our prices. We offer great quality and competitive prices on all products.

Do you install attic ladders?

We do not install attic ladders, but we do supply them to both domestic and commercial customers. Get in touch or browse our online store today for more information on this.