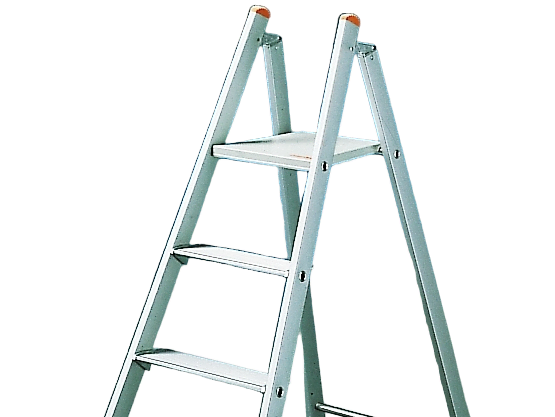 11/10/2023 0 Comments
Valentine Ladders: Your Guide to Step Ladders
At Valentine Ladders, we know that when it comes to accessing heights, safety and reliability are non-negotiable.
Whether you're a professional tradesperson, a DIY enthusiast, or simply need a step ladder for everyday tasks, we're here to provide you with the highest quality step ladders that will elevate your projects, quite literally. Join us as we explore the world of step ladders and discover how Valentine Ladders can help you reach new heights safely and efficiently.
Why Step Ladders Matter
Step ladders are versatile tools that find applications in various aspects of our daily lives and professional endeavors. Here's why they matter:
Safety: Step ladders are designed with safety in mind. They offer stability and a secure platform for tasks at various heights, reducing the risk of accidents.
Convenience: They are easy to set up and move around, making them ideal for quick jobs both indoors and outdoors.
Versatility: Step ladders are available in various heights and designs to suit different tasks, from changing light bulbs to reaching high shelves or working on construction sites.
Durability: A well-constructed step ladder can last for years, providing excellent value for your investment.
At Valentine Ladders, we're not just selling step ladders; we're providing you with the tools to reach new heights safely and efficiently. We understand that the right step ladder can make a significant difference in your daily tasks or professional projects. When you choose us, you're choosing a partner dedicated to your safety, convenience, and satisfaction. Contact Valentine Ladders today, and let us elevate your projects, one step at a time.
Feed